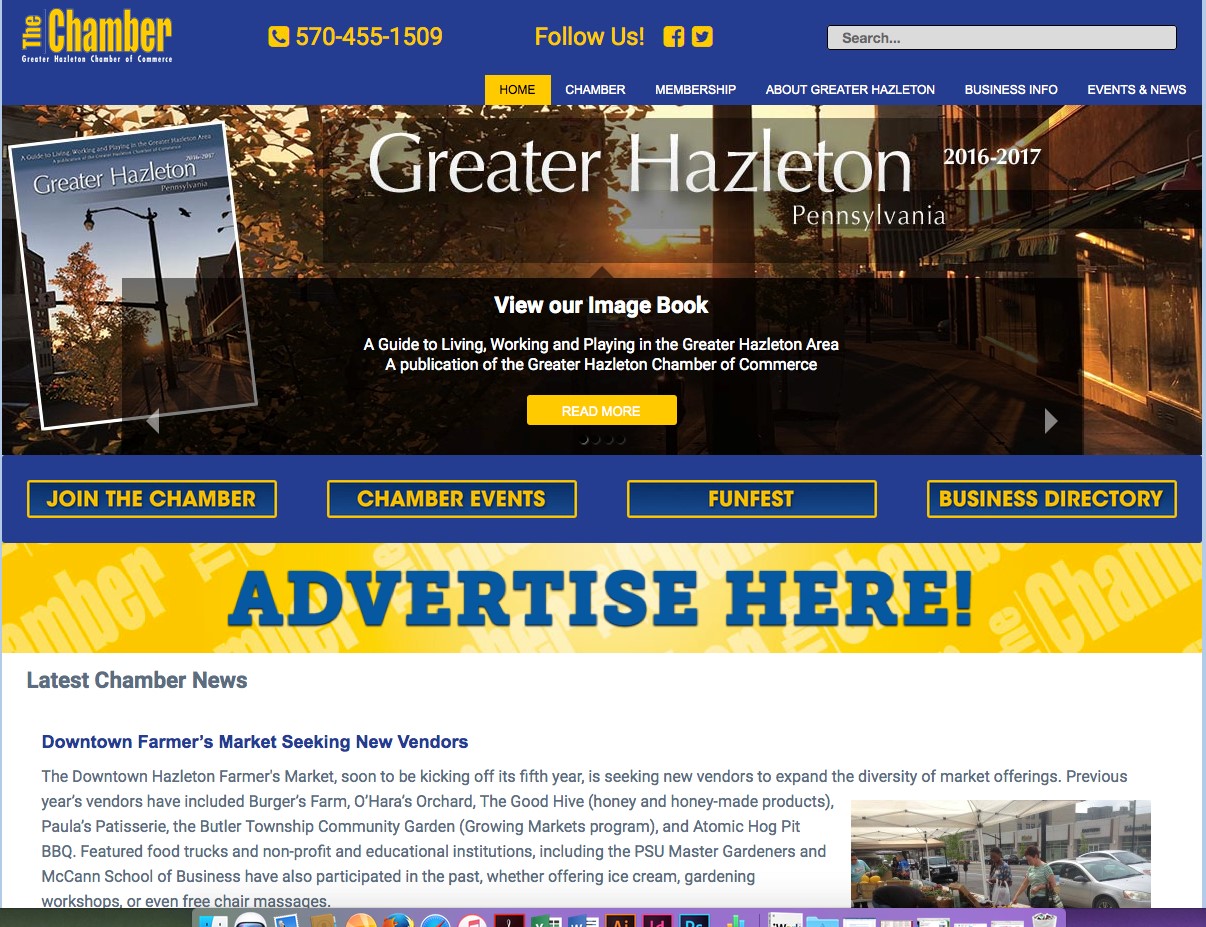 Keeping up the latest in internet technology, the Greater Hazleton Chamber of Commerce recently launched a newly designed website that is responsive for viewing on all of today's devices, including popular tablets and smartphones.
The new site offers members and others updated information about Chamber and community events and a wealth of other information including membership, a directory of Chamber members and an online version of the Chamber's most recent Image Book.
The new website was developed and designed by Precision Design, a Hazleton web design, marketing, advertising and public relations firm that has more than 20 years experience and more than 12 years representing the Greater Hazleton Chamber of Commerce.