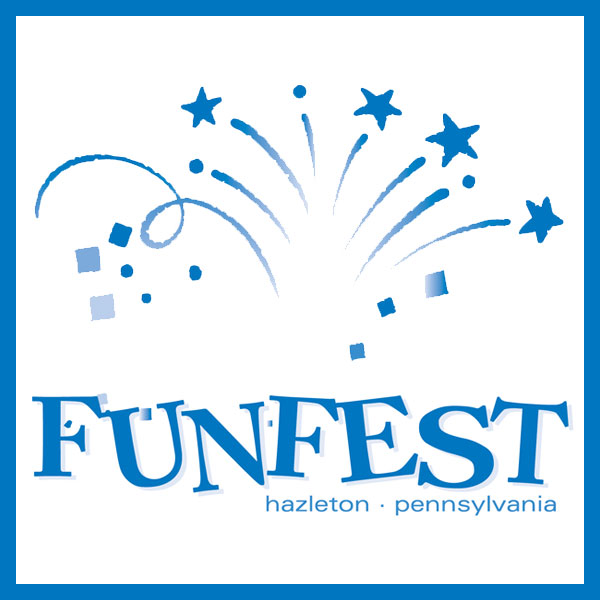 Join us September 8 and 9, 2018
in Downtown Hazleton!
Congratulations to Funfest Volunteers Al and AJ Onuschak
on winning the 2017 Rocco Colangelo, Sr. Volunteer of the Year award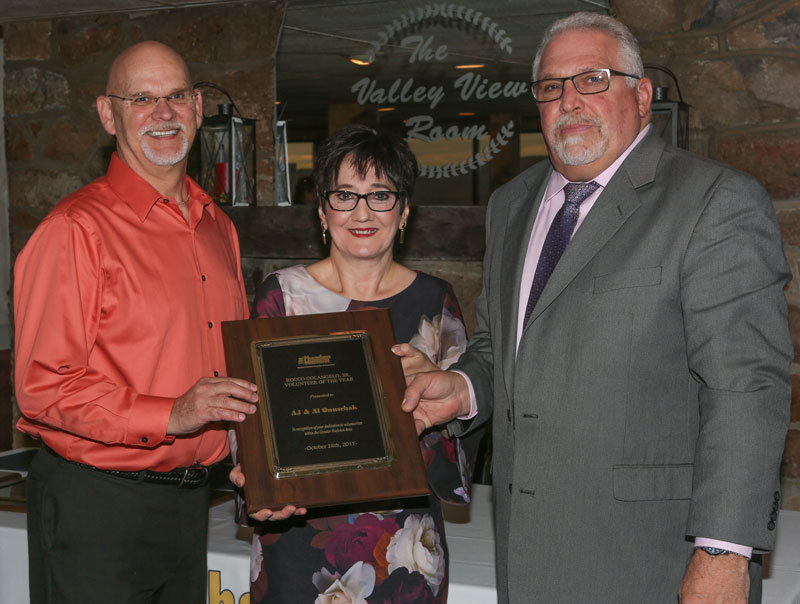 Congratulations to Funfest Committee members Al and Anna Jean "AJ" Onuschak on winning the 2017 Rocco Colangelo, Sr. Volunteer of the Year award. Al and AJ received the award during the Greater Hazleton Chamber of Commerce Business and Community Awards Luncheon. The award is sponsored by Fierro Funeral Services, Inc. and was presented to Al and AJ by another Funfest volunteer, Andy Piskel, who was representing Fierro Funeral Services.
The purpose of this award is to extend appreciation to and honor an individual volunteer or volunteers within the Greater Hazleton Area and to promote the importance of volunteerism to the community at large. Eligible applicants included any resident of the Greater Hazleton Area that participates in volunteer work or community service not required by their place of employment.
In addition to the countless hours of hard work and dedication they give to Funfest throughout the year, Al and AJ have a volunteer history with dozens of organizations throughout Greater Hazleton. They first became involved in volunteering through PPL with Martha Herron.
Al and AJ enjoy spending time working for the benefit of local organizations and events. They feel there is always a need for help and believe they can fill it. They enjoy being a part of something positive in the community and, as a husband and wife team, were even recognized nationally for their volunteer efforts during National Volunteer Week in 2008.
Al and AJ have volunteered approximately 70 to 75 hours per year for various events. These events have included: chairing the annual United Way of Greater Hazleton campaign for 20 years and participating in their annual day of caring; helping with the Catholic Social Services coat drive, Easter candy drive and school clothes drive; assisting the Commission on Economic Opportunity with its holiday meal packaging; and chairing the Chamber's Community Awareness Committee, which plans the Annual Tastes of Greater Hazleton event. AJ is an active member of the Chamber's Women's Networking Committee and Al has been a volunteer fireman for more than 40 years. They have also been active with First Night, Relay for Life, Bowl for Kids Sake, Meals on Wheels and Salvation Army, just to name a few.