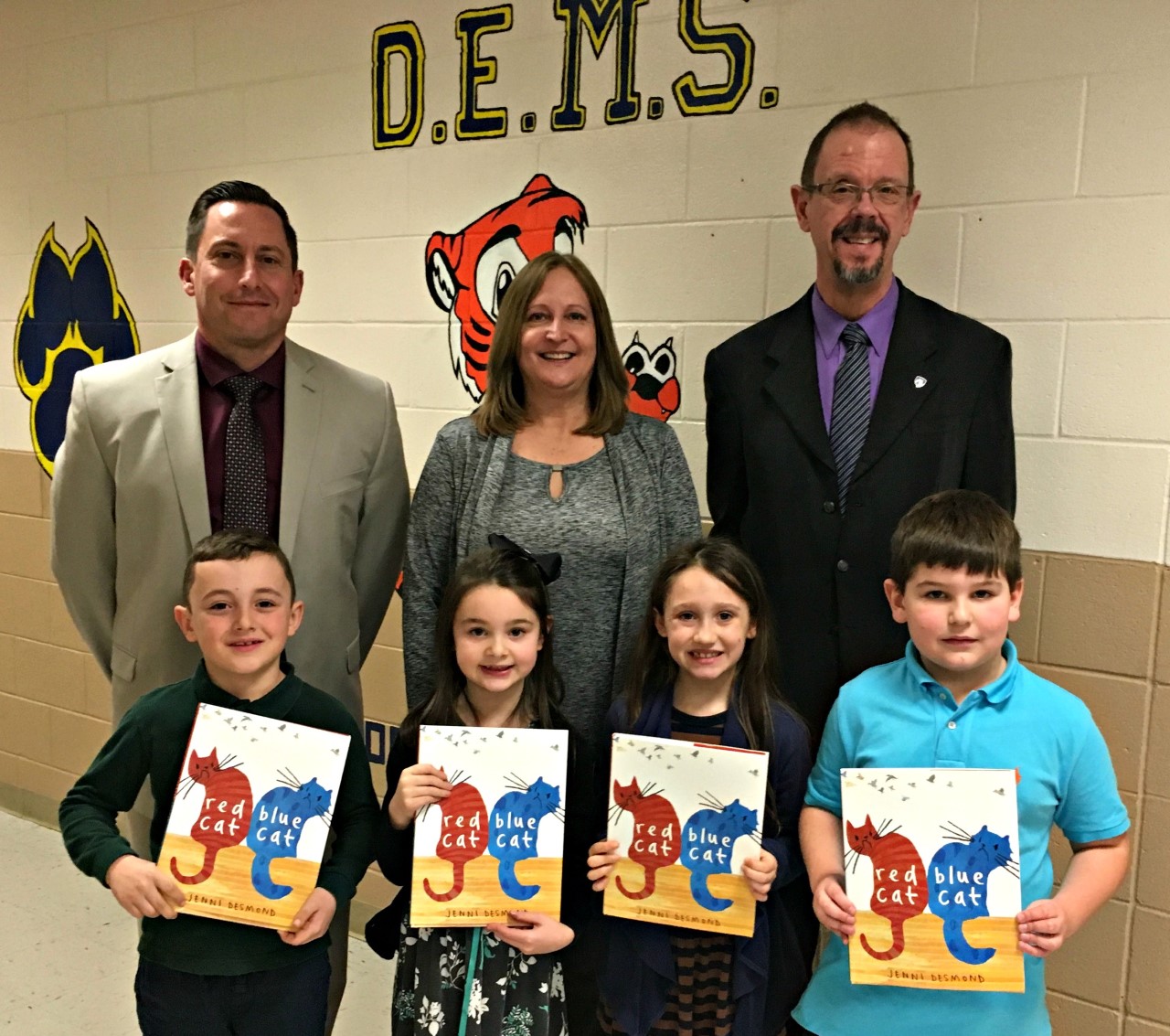 Community Reading Day helps to promote literacy and encourage life-long reading and imagination with our next generation. That's the message the Greater Hazleton Chamber of Commerce is sending through its partnership in the 21st annual Community Reading Day program, supported by Penn State Hazleton. This event will be held on April 27th beginning at 9:30 a.m. in first and second grade classrooms in the Hazleton Area School District, Holy Family Academy and chamber member preschools. The chamber organizes this annual event as part of their ongoing efforts to encourage business/education partnerships.
The Community Reading Day program is designed to promote literacy and to strengthen the partnership between business and education. Business volunteers will visit first and second grade classrooms in public, private and parochial schools to read a book to the students, discuss the book and their career, and donate the book to the class. This event also gives the students and teachers the opportunity to interact with a representative of the business community. Businesses sending volunteers to read are: American Patient Transport System; ARCIL, Anthracite Region Center for Independent Living; Bayada Home Health Care; Borough of McAdoo; CAN DO; Climb-a-Lot Clubhouse; Comfort Keepers; DBi Services; Faith Assembly of God; Faith United Church of Christ; Gillespie, Miscavige & Ferdinand, LLC; Greater
Hazleton Chamber of Commerce; Hazleton Area Career Center Childcare Program; Hazleton Area Fire Department; Hazleton YMCA/YWCA; Heritage Hill Senior Community; Junior Leadership; Kelly Services; Keystone Job Corps Center; Lackawanna College Police Cadets; Lehigh Tire; Lehigh Valley Health Network; Manpower; McCann School of Business & Technology; Miss Greater Hazleton Scholarship Organization; MJM Designs, LLC; MMI Preparatory School; Partners in Education; Panorama; Pennsy Supply; PNC Bank; PPL Utilities; Pregnancy Resource Center of Greater Hazleton; The Printmark Group; Skokoski & DeCosmo Law Offices; United One; United Way of Greater Hazleton; West Hazleton Police Department; Whole Life Center for Health; and Workforce Resources. Well over 80 volunteers will be joining in the effort to promote literacy.
Penn State Hazleton is once again supporting the annual event. They proudly take an active role in the community, particularly with programs that create opportunities for youth. They hope to reach young people with the message that literacy and education are the keys to their future.
Caption on photo: Community Reading Day will be held on April 27th beginning at 9:30 a.m. in Hazleton area elementary schools. Getting ready for the day are students from Drums Elementary School from left: Frank Fallabel and Olivia Sick, first grade; Kaiden McFarland and Matteo Corrado, second grade. Standing from left: Mr. Matthew Marnell, principal; Linda Mantush, Greater Hazleton Chamber of Commerce, coordinator of the event and Dr. Gary Lawler, Penn State Hazleton.