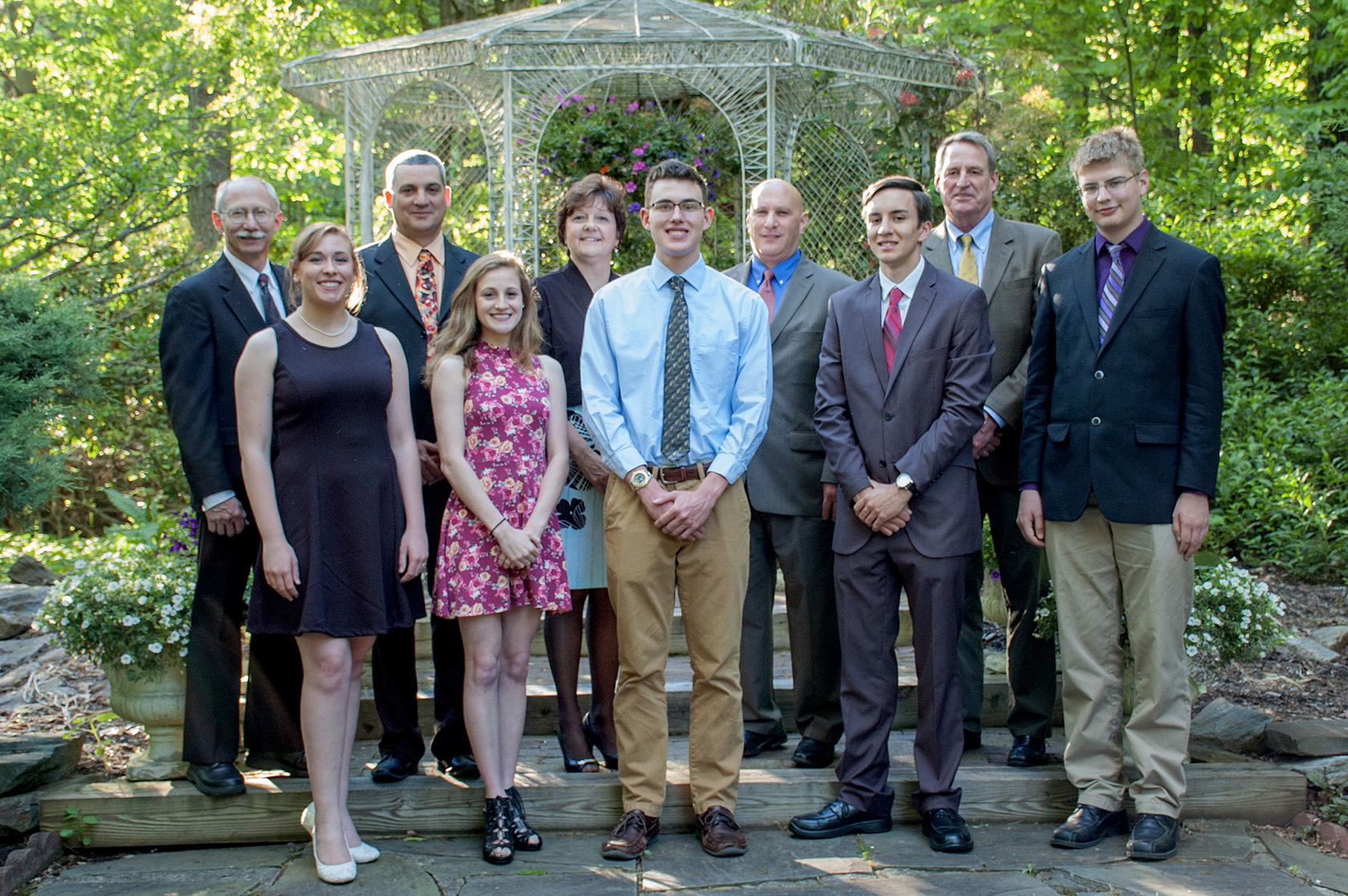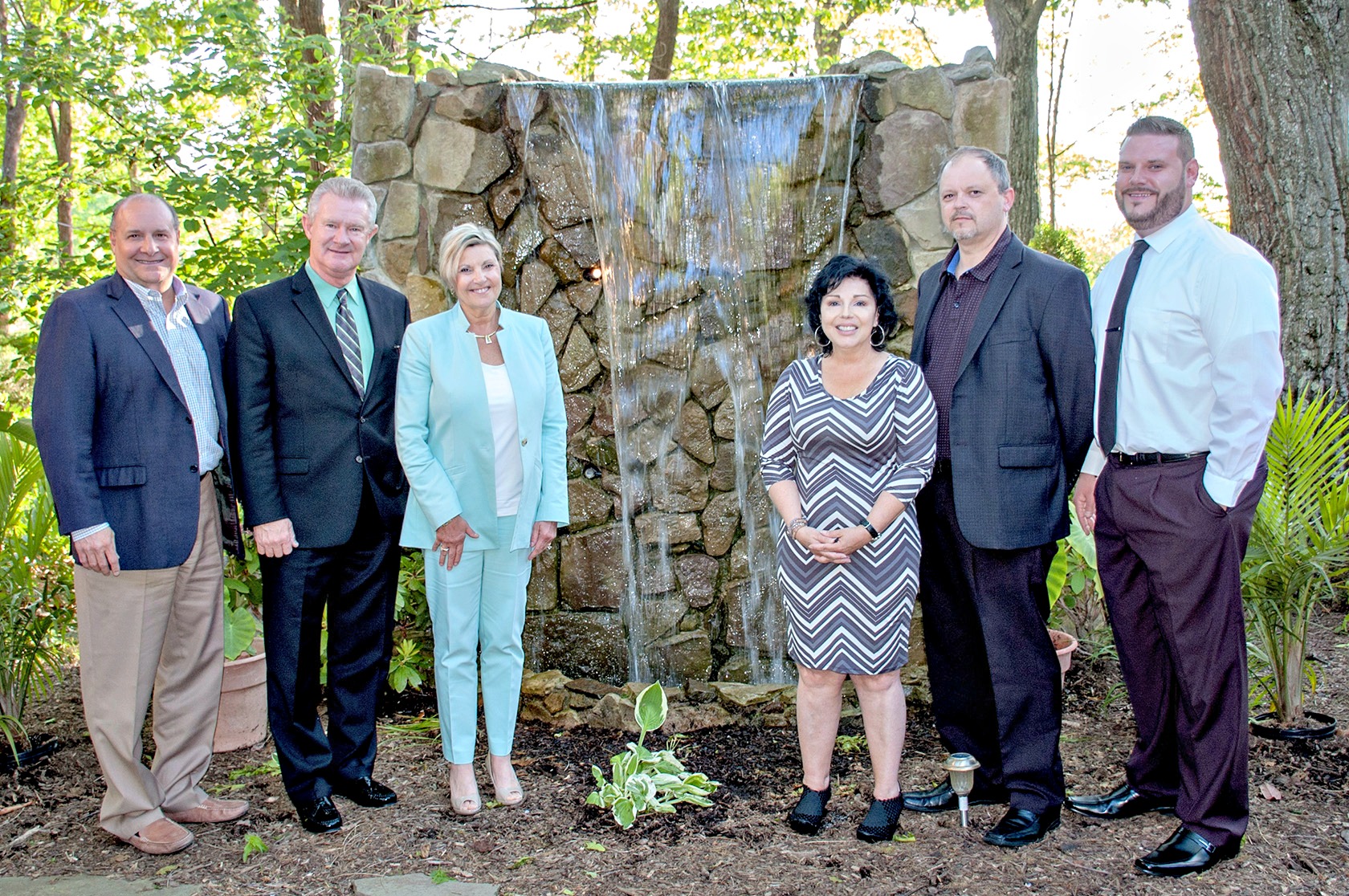 The top academic students from five area schools were honored June 1st as the Greater Hazleton Chamber of Commerce conducted its 43rd annual Academic Achievement Awards Dinner. The event took place at Carmen's Country Inn & Gardens, Drums. Dr. Scott A. Sacco was the keynote speaker.
Honored at the dinner were the students selected by their schools as outstanding academic students. Recognized students from Hazleton Area High School are: Maria Aliaga, Ann Amentler, Melanie Beck, Kyle Bonin, Vanessa Clement, Dario D'Amato, Kacee Diehl, Zachary Fuchick, Gerald Gasser, Abbey John, Meliah Kennedy, Katherine Landron, Nicole Leshko, My Mai, Jacob Maurer, David McCarthy, John Merola, Trista Nester, Benjamin Palfey, Leiry Rumaldo, Natalie Ryba, Brian Siroka, Hailey Strohl, Jorge Tirado, Megan Trivelpiece, Nicolas Vitagliano, Sabrina Young, Sabrina Zanolini, Samantha Zaremba, and Brittany Zipovsky; Immanuel Christian School: Josiah Gonzalez and Lindsey Pecora; Marian Catholic High School: Miranda Antiga, Anthony Collevechio, Benjamin Ferko, Megan Ferrello, Sarah Grega, Edward Kolonsky, III, Katherine Kurzinsky, Dennis Mummey, Jenna O'Donnell and Sara Osilka; MMI Preparatory School: Ali Aijaz, Niklas Byriel, Dana Carrato, Anirban Chowdhury, Allison McGeehan, Keenan Overa, Kisan Patel, Samuel Sessock, Jonathan Smith, Jr., and Nicholas Young; and Weatherly Area High School: Christina Caravella, Samantha DeSpirito, Morgan Gower, Hayli Heister, Jacqueline Henry, Evan Kunkle, Nalani Lowman, Christopher MacNeal, Autumn Shoener, and Dana Weiss.
Representatives from each of the schools were on hand to make the presentations to the students from their respective schools. Each graduate being recognized received a certificate in recognition of their scholastic achievement from the Chamber and also certificates from Congressman Lou Barletta, Senator John Yudichak, State Representative Tarah Toohil, and Hazleton Mayor Jeff Cusat.
The event, made possible through contributions from area businesses, including premier sponsor Bemis Company, Inc. is the only program of its kind in Greater Hazleton. Other sponsors include PPL, Penn State Hazleton, George J. Hayden, Inc., Covenant Abstract, Inc., The Hershey Company, and Carmen's Country Inn & Gardens. "The Chamber is proud to be able to recognize the students who have excelled in school and have risen to the top of their class. These students serve as the primary examples of the quality of education available locally," said Donna Marie Barna, Chairman of the Chamber's Board of Directors.
Since its inception in 1975, the academic achievement program has honored well over two thousand high school students.
Also recognized at the dinner are the recipients of the Greater Hazleton Area Civic Partnership's Scholastic Award, Hunter Johnson and Donald Lombard. Musical entertainment was provided by Hazleton area students Allan Avila, Myles Hernandez, Angelina Umbriac and Kailey Zimmerman.
Photo captions:
MARY T PAGANO/Contributing Photographer
Front: Lindsey Pecora, Immanuel Christian School; Samantha DeSpirito, Weatherly Area High School; Dennis Mummey, Marian Catholic High School; Niicolas Vitagliano, Hazleton Area High School and Niklas Byriel, MMI Preparatory School. Back: Kelly Knowlden, Head of School Immanuel Christian School; Anthony DeSpirito, Principal Weatherly Area High School; Sue Ann Gerhard, Director of Advancement Marian Catholic High School, Rocco Petrone, Principal Hazleton Area High School and D. Scott Wiggins, Head of School MMI Preparatory School.
MARY T PAGANO/Contributing Photographer
George Hayden, George J. Hayden, Inc. bronze sponsor; Paster Jim De Ramus, Apostolic Faith Church; Florence McNelis, event chairperson, PPL silver sponosr; Cathy Kutchie, Carmen's Country Inn & Gardens, dinner sponsor; Andre Kralj, Bemis Company premier sponsor and Dr. Scott A. Sacco, Sacco Chiropractic, guest speaker.